Little Friends of the Forest
The journey of Bouboula and Little Sophie
Bouboula and Little Sophie are two very good friends, but their decision to leave their sunny backyard to travel to new places and make new friends puts them in trouble.
A very tender story through which children learn to evaluate new situations and appreciate what they already have right next to them.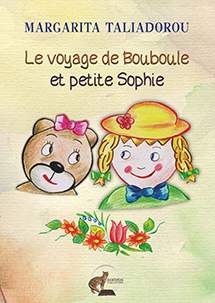 Bouboula et Petite Sophie sont deux amies très chères. Leur décision d'abandonner leur petit jardin ensoleillé pour voir du pays, va leur créer bien des soucis.
Une histoire d' une grande tendresse, au travers de laquelle les enfants apprennent à évaluer des situations nouvelles et à apprécier ce qui se trouve déjà à portée de notre main.